Build a box: 1 x 100ml Fragrance + 2 x 250ml Body + 1 x 10ml Fragrance + 1 x hand creme
We are. All good. All the time.
Demand clean 🧼 all-gender ☿️ fragrance with planet 🌍 friendly ingredients 🍉 hand made in our small UK factory.
Image with text
Hand made in London, our natural spray fragrances are certified organic 🌱 vegan, cruelty free 🐰and clean.
Build your clean beauty bundle and with 5 fragrance items for only £40. Choose: 1 x 100ml fragrance, 2 x 250ml body bottles, 1 x 10ml fragrance and 1 hand cream.
Build your clean beauty bundle for only £40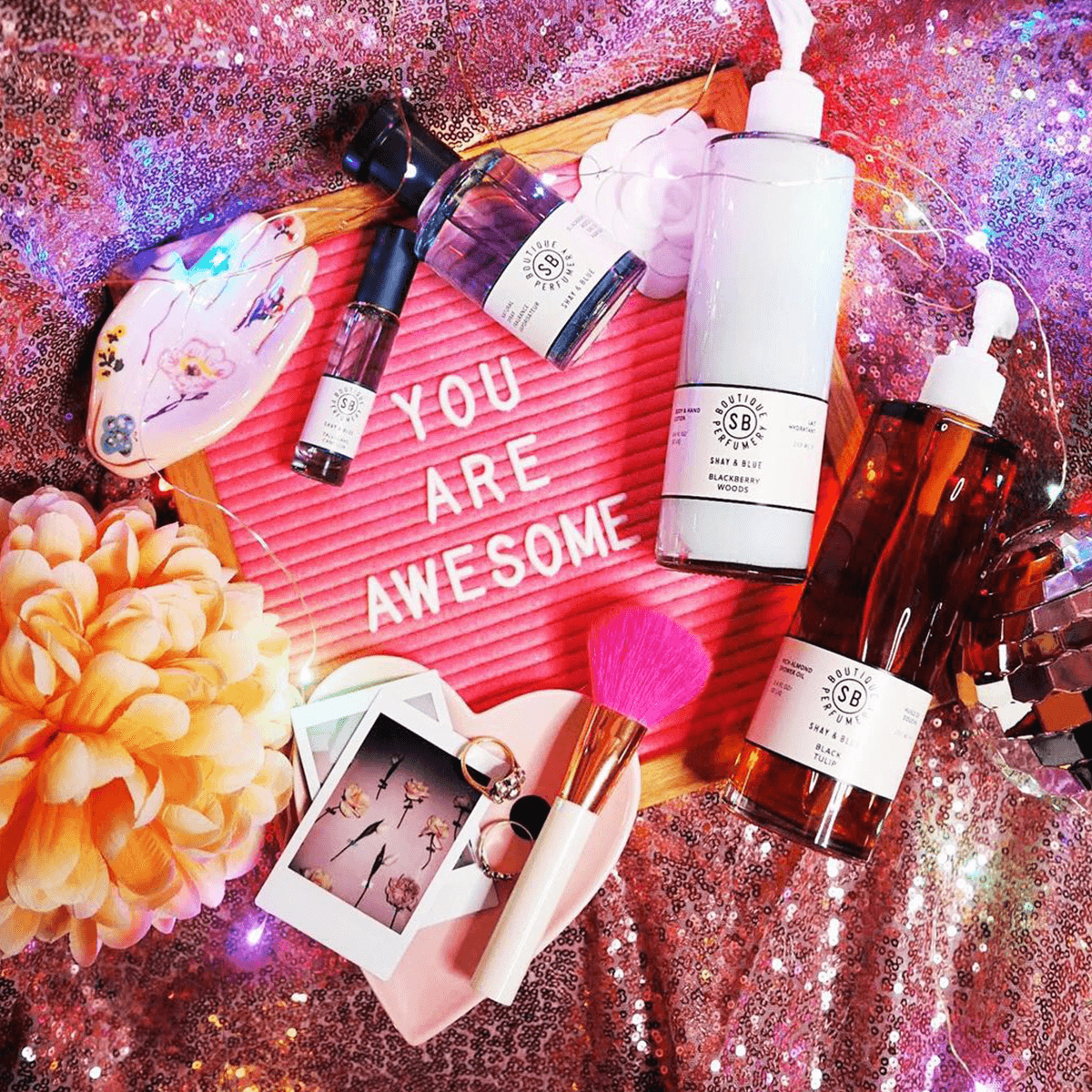 Image with text
Rich and generously moisturising 🤚 our bath 🛁 and body products are free from 💙 nasty ingredients like sulfates, parabens, phthalates and more.
• Sulfates SLS and SLES
• Parabens
• Formaldehydes and formaldehyde
releasing agents
• Phthalates
• Mineral oil
• Retinylpalmitate-
Oxybenzone
• Coal tar
• Hydroquinone
• Triclosan & Triclocarban
• PTFE/PFOA
• Styrene
• Polyacrylamide/
acrylamide
• Acetaldehyde
• Acetonitrile
• Methylene chloride
• Benzalkonium chloride
• Toluene
• Resorcinol
• Acetone
• Butoxyethanol
• Ethylenediaminete-
traacetic acid
• Methyl cellosolve
• Methylisothiazolinone/
methylchloroisothia-
zolinone
• Mercury and mercury
compounds (thimerosal)
• Bisphenol A (BPA)
• Animal fats, oils, 
and musks
Nose Dive
How to clean up your beauty regime

While maintaining or even refreshing your beauty regime is a great idea, reality is a different factor. We all know clearing out one's routine is not the simplest of tasks and can be rather intimidating and confusing on where to even begin.

Fragrance In Skincare, Is It Good Or Bad?

Using a deliciously scented toner or moisturizer feels like a key element of the self-care experience. For most customers, scented beauty products are a part of the luxury experience and impact consumer purchasing decisions.

How To Wear Fragrance If You Have Sensitive Skin

If you suffer from skin sensitivities, allergies or skin conditions such as eczema or psoriasis, chances are you know everything there is to know about what makes your skin flare up.
Great fragrance for all the people! There are no genders here, nor categories or stereotypes. We are fragrance for the fruity, floral, spicy and woody whoever you are. Have fun.
The Shay & Blue Community's Impact
1% of every Shay & Blue purchase is donated to a nonprofit of your choice.
Check out the impact the Shay & Blue community is making below.

Ask us some stuff
Exactly that, good for you and your body. Free from nasty ingredients we always match Sephora's 'no to' list.
Many brand still use animal by-products to manufacture fragrances. You should ask them why!
Fragrance is more about a mood and a personality, not what you look like. Shop our stuff free from the labels and stereotypes.
Hell yeah! Although sometimes we smash a few naturals together to make the stuff like charred wood and leather. We call this synthesis.
Erm, no. Just a tiny team of 7 taking on the world. Dom started the brand 10 years ago to offer fun fragrance for everyone.
So we grab our fragrance oil from France and let it sit in big containers in North London before we bottle it and box it ready to ship from our warehouse in Bournemouth.