Our Top 12 Virtual Cities to Visit
3 min read
Check out these webcams from eerily empty tourist destinations
As many countries go into lockdown, these live feeds of tourist spots around the world make for peculiar viewing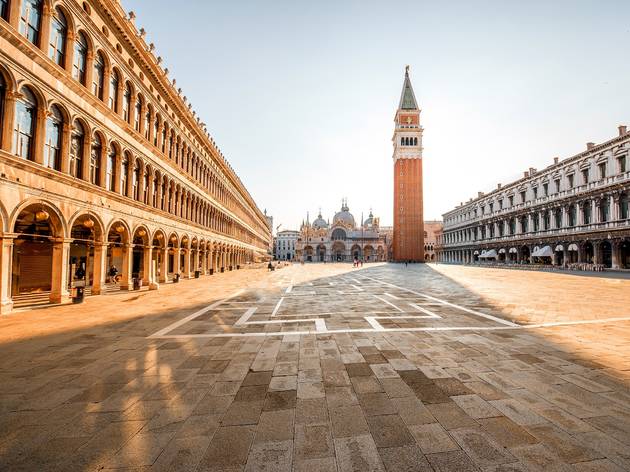 If one thing could really bring home how significantly life has changed over the past few weeks, it's seeing sights like Rome's Spanish Steps and St Mark's Square in Venice completely, utterly deserted.
Usually, you'd have to wade through crowds upon crowds to get within even queuing distance of the Doge's Palace or Colosseum. But with curfews and quarantine measures being enforced throughout Europe and the rest of the world, things are looking very different now – as these live webcam feeds from Skyline show.
As most cities are now in lockdown and looking at the same four walls can get a bit tiresome why not have a change of scenery? You might have had a holiday booked over the next few months which has now had to be cancelled or you simply might be like me and be a nosey people watcher. Whatever your circumstance why not visit the places from the comfort of your own home until you can go there yourself. With these live cameras you are able to visit as many countries in lockdown as you want, you could visit at least 10 in half an hour, think of all the time you're saving by not having to fly there! 
Whilst there are very few people around in a lot of countries there are a few rule breakers and also some countries who have started lifting restrictions. You do wonder who the odd straggler is and why they're still knocking about, but mainly it's made us ever-impatient to get back out and explore. If you are curious take a look.
Webcams from deserted tourist destinations
Photo by 
Theodor Vasile
 on 
Unsplash


Brighton Pier in England
First of all why not start with the UK? From Blackpool to Dover, Cardiff to London there are cameras across the UK showing some beautiful views so before choosing somewhere a bit more exotic why not have a look around!
View webcam of Brighton Pier
Photograph: guidetoiceland.is



Jökulsárlón lagoon glaciers in Iceland



How about Iceland? Compared to the multiple different cameras in Italy, Iceland only has two. One camera shows you theLutheran Church inReykjavík while the other displays the Jökulsárlón lagoon glaciers both of which are breath-taking.

View webcam of Jökulsárlón lagoon glaciers




Like this article? Sign up to our newsletter to get more delivered straight to your inbox

_____________