A Self-Isolating Grooming Guide
3 min read
There are more important things to think about right now than your grooming routine. In these strange and unprecedented times, your moisturiser is not going to be the thing that saves you. And yet, taking care of yourself and forming a kind of routine is perhaps more important than ever, to keep a semblance of normalcy and also to stop yourself spiralling into the inevitable funk that reading the news brings.
A grooming regimen, when stuck to, can provide a man with a moment of calm and clarity as the days become harder to separate. Of course none of your colleagues can see that you haven't washed your face for three days when you all WebEx each other and smile weakly through the screen, but you better believe that in times like this, taking care of yourself goes a long way. You do not have to use this time to start writing that novel, or learning a new language, or meditating yourself into a stupor, but you can use it to feel that tiny bit better about yourself. Here's how.

Photo by Isabell Winter on Unsplash
01. Try another kind of mask
If you know you won't be leaving the house anytime soon, then why not strap on a robotic-looking mask complete with LED technology to blast away all the impurities in your skin? Now's a better time than any, and The Light Salon's silicone mask, though slightly spooky-looking, is a quick way to get results and rejuvenate skin. And if all this time indoors is leaving your face dried out, slather some of Sisley's Black Rose Cream Mask on. Usually intended for use overnight, its infusion of provitamin B5 and shea butter leaves skin beatific. Also try 111Skin's Sub-Zero De-Puffing Eye Masks, which are just the ticket to stop you looking like you've just rolled out of bed when you get on that conference call.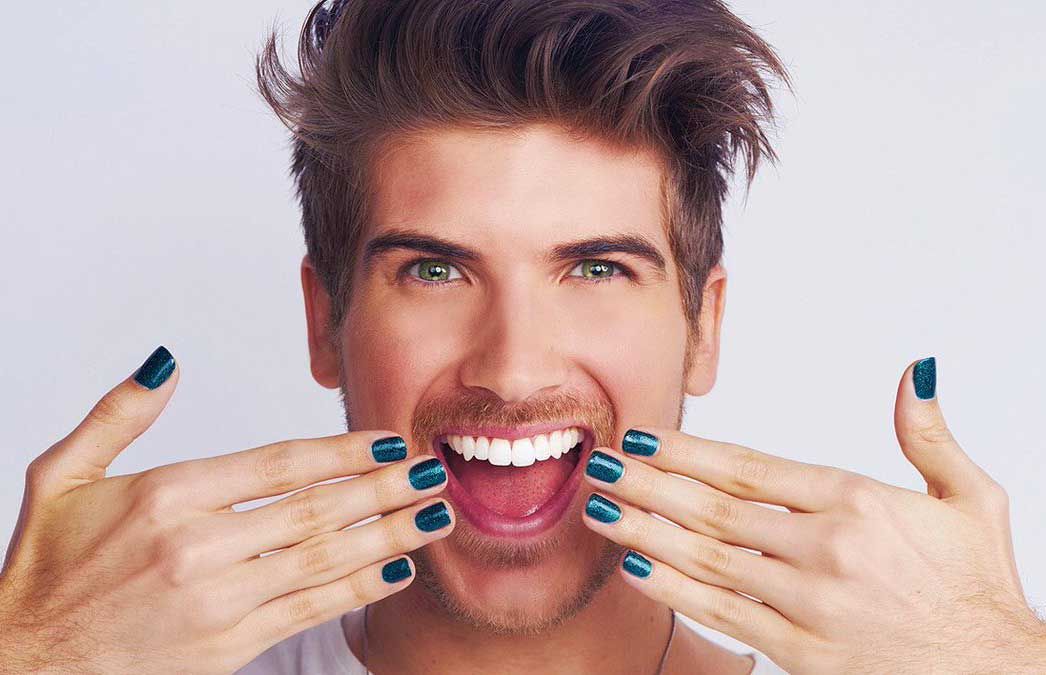 Photo by @JoeyGraceffa
02. Keep your hands in good shape
Good hand-washing practices might have made international news for the first time ever, but even when there's not a global pandemic going on, it's important to keep hands clean and cared for. Haeckels is a small business based in Margate, and its nourishing hand cream smells of a cleansing mix of sea lavender and clary sage, which works as a natural antimicrobial. Keep your nails in check too with Czech & Speake's unparalleled manicure set, and for hand-washing there's Malin + Goetz's ever-popular Hand + Body Wash. It has a faint hint of rum to it, too, which helps.
Photo by Sarah Cervantes on Unsplash
03. Remember to relax
Despite many people being left with nothing to do, it requires a conscious effort to switch off. If you're working from home, however, congratulations, you can now have a bath whenever you want to. Light a candle – this one from La Montaña is suitably called Siesta and smells of lavender, juniper and thyme which does a great job of evoking the Mediterranean – and drop in some Buly 1803 bath oil; we recommend the light and refreshing Lichen scent. Also, if you're struggling to sleep (or simply taking a midday nap, which we wholly endorse), Slip's mulberry silk eye mask will set you right, and will help you get some shut-eye.
Like this article? Sign up to our newsletter to get more delivered straight to your inbox
_____________